preparation
Zinsser BIN paint in aerosol cans or Sata 3000 HVLP minijet or brush
Blog, preparation, products, spray painting
Updated from original in 2012 We cover the options to apply Zinsser BIN paint in aerosol cans or by spray, brush or roller. Zinsser BIN is for you if you need to paint over knots in pine, tannin in oak, or old water stains or nicotine on plaster. These all affect the pigment in conventional
Read More
Refurbish a painted wooden kitchen in Kent
Emma Brown, hand-painted kitchen, preparation
Emma Brown, Traditional Painter for Kent, was asked to refurbish a painted wooden kitchen. She designed a breakfast bar, modified cabinets and hand painted the kitchen. To add to the challenge, the previous kitchen painter had painted straight over wax with conventional furniture paints. Read all about the spectacular and very efficient turnaround. First question
Read More
sizing walls before papering
I've had a few enquiries recently, asking about the best product for sizing walls before papering with lining paper or wallpaper. I think this rush of interest may be related to reports that Dulux Decorator Centres are no longer stocking conventional glue size, due to lack of demand? Do you have a lot of filler
Read More
Make plaster walls smooth for painting: Prestonnet
This article on how to make plaster walls smooth for painting is full of tips and insights of use to DIY and trade. Even if you don't decorate for a living or don't do your own decorating, after reading this account from Andrew, a keen DIYer otherwise known as Amateur Hour64 over on the Traditional
Read More
Products for preparing kitchen cabinets – Lee Simone
abranet, Blog, festool, Flex, hand-painted kitchen, Lee Simone, Mirka, preparation
Yorkshire based kitchen and furniture painter, Lee Simone, shares his recommendations for products for preparing kitchen cabinets, based on extensive use. Since becoming a Traditional Painter I have picked up many a handy hint and recommendation for products for preparing kitchen cabinets, (plus priming and painting too), from the great pool of knowledge available from
Read More
PRESTONETT Gras a lacquer
beissier, Blog, Martin Dunn, preparation
Martin Dunn, Traditional painter and Decorator in Staffordshire is well versed in the art of oil-based surfacer fillers. He was recently sent a tub of Prestonnet Gras a Lacquer to try by Aaron at Beissier.Beissier are Trade Corner members. Seeing as they trust me to give it a go, I decided to put my copy
Read More
Linseed oil glazing putty, linseed paint
Adam Bermingham, Blog, lacq, Matthew Evans, period property, preparation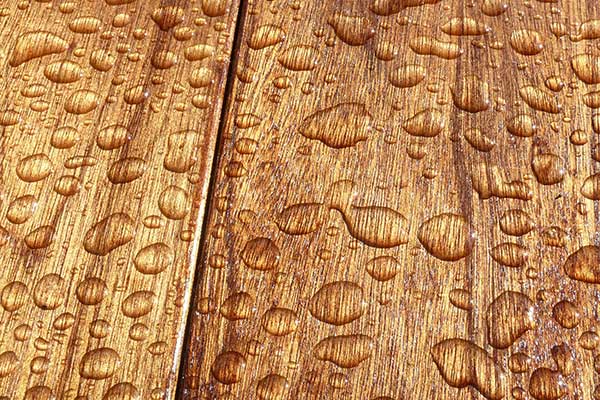 Linseed oil has been at the heart of the decorating world for centuries. Linseed oil is the soul of one of Europe's longest established manufacturers, the core ingredient of most of their products. Linseed oil glazing putty is the traditional product for bedding in new glass in wooden windows, and creating an angled rebate for
Read More
Flex sanders are better than they look!
Festool and Mirka seem to be the only gig in town for dust extraction sanding for decorating, but the guys producing Flex sanders would have something to say about that. Getting the difficult bits out the way first, I have heard several negative comments from the trade about Flex sanders, and their tools in general.
Read More
Beissier fillers – little known in UK, but in Europe
Beissier fillers are big in Europe, especially in prep-crazy France, but surprise surprise, they are little known in UK. A few decorators around the trade forums will have heard of Prestonnet, but after searching the internet, I am not sure how many have given their products a concerted "go". This could be down to poor
Read More
Mark Wilkinson oak kitchen refurbished and painted – 2
Blog, hand-painted kitchen, Mark Nash, preparation, tikkurila
This is the second day of Mark Nash's project: a 20 year old Mark Wilkinson oak kitchen refurbished and painted. Have decided to paint this kitchen in two parts for various reasons. Yesterday was a good day with a fair amount of preparation completed. A few rough bits needed a little more attention and sanding,
Read More
Traditional Painter is online home to 20 of the country's best independent kitchen & furniture painting specialists.
If you would like to employ the services of your local recommended TP kitchen & furniture painter, please use the map widget below.
Basis of a TP recommendation | Kitchens | Furniture
If the info we have shared in TP blog articles has given you the confidence to paint kitchen cabinets and furniture yourself, that is great. And in general, we hope that all homeowners, DIY and trade can take away & use our ideas for decorating better, faster or cleaner than the accepted norm.
Contact Andy at Traditional Painter for general enquiries
01603 861935
enquiries@traditionalpainter.com