Martin Dunn
A period property decorating labour of love in Tamworth Staffordshire
Blog, Martin Dunn, period property, Polyvine, wallcoverings
Martin Dunn in Staffordshire relates a recent period property decorating labour of love. No, not a dodgy album by UB40 ( Ok Many rivers to cross is a classic, but Red red wine??! surely not). This all about a house in Tamworth, Staffs and the work carried out for the owners Brian and Ruth. Sycamores House is
Read More
Marbled fireplace Roy Makin
Associates, Blog, faux, marbling-graining, Martin Dunn
Martin Dunn Traditional Painter in W Midlands had a call from Martin Guest saying that a client wanted her wooden fire surround marbled, to try and make it blend in better with the hearth. A marbled fireplace? Certainly. The upshot of requirements and timescale and other work commitments meant it was time to bring on
Read More
PRESTONETT Gras a lacquer
beissier, Blog, Martin Dunn, preparation
Martin Dunn, Traditional painter and Decorator in Staffordshire is well versed in the art of oil-based surfacer fillers. He was recently sent a tub of Prestonnet Gras a Lacquer to try by Aaron at Beissier.Beissier are Trade Corner members. Seeing as they trust me to give it a go, I decided to put my copy
Read More
A Little Greene kitchen and a lot of attention to detail – or Back in Black
Associates, Blog, hand-painted kitchen, Little Greene, Martin Dunn
MARTIN DUNN IS BACK!!! Oh yes, it's that time of the year again when I switch the computer back on. I'm more focused on period property decorating in Staffordshire these days, so I might not be doing as many hand painted kitchens as I used to, but I still get asked to do the odd
Read More
Training – painting and decorating apprenticeships
apprentices, Blog, Martin Dunn
Small businesses need new blood in order to expand. The default position in the decorating trade is to look to local colleges for students to fill painting and decorating apprenticeships, and bring youngsters up through the ranks. Martin Dunn has a vacancy, and lays out the reality of finding an apprentice. It doesn't quite gel
Read More
The joy of osmo oil – let's do wood some good!
Blog, Martin Dunn, Osmo, Painting
This article about the uses of Osmo oil for treating wood, was written by Traditional Painter for Stafford, Martin Dunn. As a former college lecturer and assessor, he has a great deal of indepth information to share. Osmo oil on interior timber, worktops and furniture Over the last couple of years I have been using
Read More
Hanging Farrow and Ball wallpaper
Blog, Martin Dunn, Olfa, wallcoverings
You know how it is, you wait for the bus then 3 come along at once! Well after my little set back, thanks to Mr Farrow and Bobby Ball, the F&B paper I was due to hang turned up. Not only that one, but some more for another room at the old vicarage and then
Read More
Cupa soup for painters – more culture
To continue the theme from yesterday about how painters are real people with interests beyond the latest decorating tools and dustless extraction sanding equipment…Martin Dunn in Staffordshire reveals all about a favourite cupa soup. Life is a minestrone It's getting cold out there people, so I thought I would send over tried and tested methods
Read More
Farrow and Ball primer failure
Blog, hand-painted kitchen, Martin Dunn, paint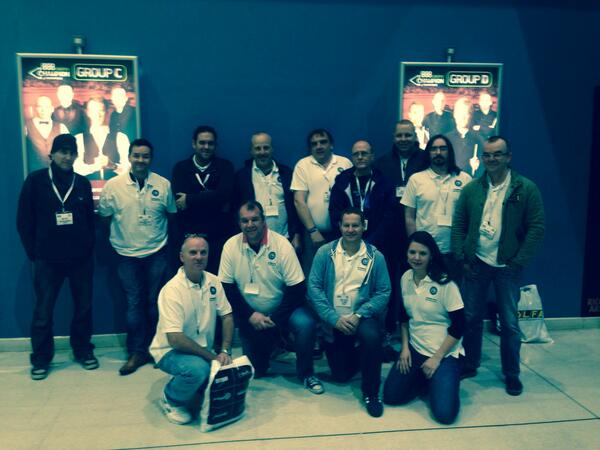 This is a glimpse behind the scenes of Traditional Painter. It doesn't matter how much experience you have, everyone has hiccups and annoying problems to solve, (another DIYer's Farrow and Ball primer failure for instance), and from time to time, just like all our readers, we need to tap into some expert advice. The combined
Read More
A mural at Wetherspoons refurb in Rugely, Staffs
Blog, Martin Dunn, wallcoverings
Traditional painter for Stafford, Martin Dunn, shows off his paperhanging skills in an intimate drinks venue in Rugely. The (non) parlour painters amongst us occassionally get asked to do something a bit different, so when I was rung by a company in London last week, asking if I could hang a mural at Wetherspoons refurb
Read More
Traditional Painter is an invitation-only, nationwide network of independent businesses, with years of professional experience. Every member of our team guarantees a showroom-quality, hand painted finish for your kitchen, with exceptional customer service at every stage.
Our transparent pricing structure ensures unwavering quality and service for kitchens of every style or size.
If you would like to employ the services of your local recommended TP kitchen & furniture painter, please use the map widget below.
Basis of a TP recommendation | Kitchens | Furniture
Since day one we have been committed to sharing our hard earned knowledge with readers. In our case studies we openly explain how we prepare and paint kitchens and furniture. We also share decades of specialist decorating experience in TP blog articles in the hope that all DIY and trade decorators can take away and use our ideas to achieve better, more professional results.
Contact Paul at Traditional Painter for general enquiries
01604 767506
enquiries@traditionalpainter.com