Colour palettes – roll your own, don't despair
If you are painting your kitchen cabinets or doing some interior decorating, you need to pick a colour or two. If you are struggling to put colour palettes together, these quick tips might help.
Make your own colour palettes
Take a favourite photo from your phone and create your own colour palette with the Color Capture app from Benjamin Moore.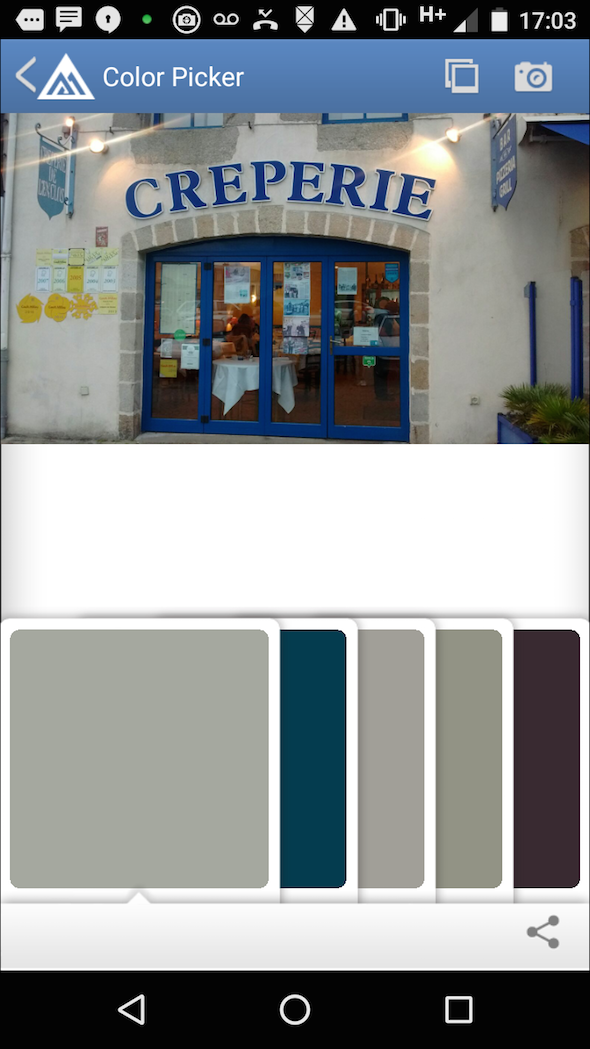 If the overall colour range in the image doesn't do it for you, you can pick out a section or a feature in the photo to generate another range of colours.
If you email the results to yourself, the results are conveniently displayed like this.
As ever, colour accuracy all depends on your screen resolution, but it gives you an overview and a starting point. If you have access to Benjamin Moore paint, of course your painter can lift those colour references and replicate the colours of a super French pancake house in your front room or even on the exterior of your property.
The colour picker app is free on iPhone and Android.
Remember the colours in this de Niro movie?
Depending on how observant you are, you could pick colour palettes from your favourite movies too…
…or leave it to these guys!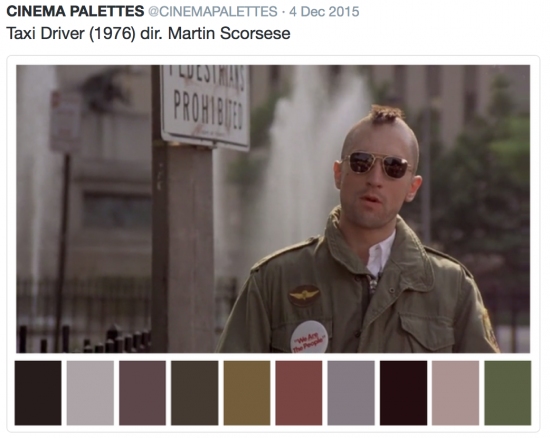 Little known fact, Robert de Niro's father was an expressionist artist of some acclaim back in the day.
Colour inspiration may be everywhere, but does colour exist?
It is eye-watering how many colours us humans can differentiate, but we are often trapped in a cage of words describing even the most basic colours. We all see colour differently.
Colour means something different to all of us from colour blind designers who just have to ask for help sometimes, to this physicist who explains why we have difficult, subjective conversations around colour.
…light comes in a lot of different wavelengths, but which wavelengths correspond to which color, or which can even be seen, depends entirely on the eyes of the creature doing the looking, and not really on any property of the light itself. There isn't any objective "real" color in the world. www.askamathematician.com
Have you ever tested for colour blindness?
If any of this was of interest, it was inspired by a snippet from our recent August newsletter. Monthly strolls through all manner of topics related to painting, decorating, kitchen refurbishments.


Traditional Painter members do of course have 20/20 colour vision (made up statistic!) and between us we have probably seen every colour of kitchen (not literally true either, but you know what I mean).
---
We appreciate you taking the time to read this.

Please share it on Twitter, Facebook, or print it out for reference. Thanks.
---
Please ask a question or leave a comment