colour advice
Hand painted kitchen in Yorkshire – Doncaster
Blog, colour advice, hand-painted kitchen, Lee Simone
We have regular calls from homeowners in Yorkshire, asking about the options for painting their wooden kitchen. We can show various examples of handpainted kitchens we have worked on throughout the county, from straightforward repainting, to full overhaul of cabinets, new worktops, handles, extra cupboards and full preparation, primers and topcoats to bring all the
Read More
Painting the colour white and New White
Blog, colour advice, tikkurila
This week at Traditional Painter we were talking about Tikkurila and painting the colour white and New White. How frustrating that basic white, from one of the world's finest furniture enamel manufacturers, can be a nightmare for coverage? Tikkurila, the above mentioned enamel maker, can tint their paint in literally any colour, with 100% accuracy.
Read More
Paint colours for kitchen cabinets
Traditional Painter members were recently discussing paint colours for kitchen cabinets – again! Picking a colour can often be the biggest headache for our clients. It has to be right, it's the kitchen, the most used room in the house. Matching doors to tiles, walls, pots and pans is a big deal, even if you
Read More
25 decorating tips. They make sense!
Blog, colour advice, Paints-Interiors, TP Team
We are breaking with tradition and offering a compilation of someone else's 25 decorating tips. Ordinarily the information featured in articles on the website is written by Traditional Painter kitchen painters, based on our personal practical experience. The 25 decorating tips featured in the graphic make a lot of sense. Following the graphic is a
Read More
What is the best colour for a kitchen in Kent?
Blog, colour advice, Emma Brown, Little Greene, Owatrol
What is the best colour for a kitchen in Kent? Good question! In our experience, colour picking tends to be the most problematic aspect of the kitchen painting process for clients.  Emma Brown, Traditional Painter for Kent, has a background in interior design and was able to draw on her extensive experience to help her
Read More
Colour palettes – roll your own, don't despair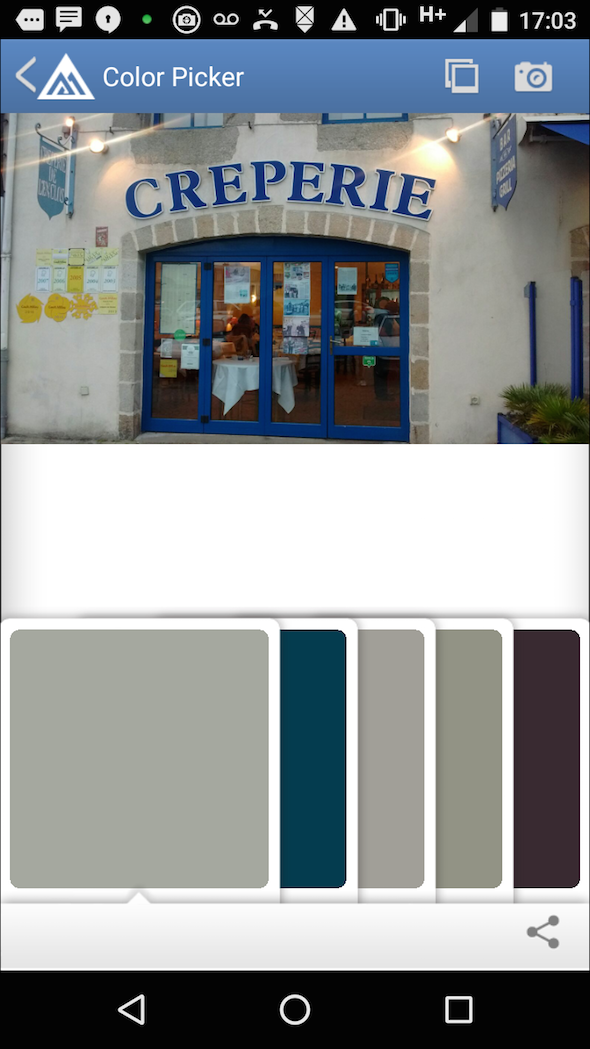 If you are painting your kitchen cabinets or doing some interior decorating, you need to pick a colour or two. If you are struggling to put colour palettes together, these quick tips might help. Make your own colour palettes Take a favourite photo from your phone and create your own colour palette with the Color
Read More
Little Greene oil eggshell or acrylic eggshell?
Blog, colour advice, hand-painted furniture, Little Greene
I receive a lot of emails from trade and DIY asking for pointers or clarification on hand-painted kitchens and painting furniture. This question is mainly asking about whether to use Little Greene acrylic eggshell or oil eggshell over Dulux primer and undercoat. I am starting small and painting a magazine rack with the intention of
Read More
Paint colour names do make a difference
Paint colour names aimed at men, who would have thought it made a difference to a colour choice? But it does. Paint colours for women too Before we get too down on the blokes, (or dismiss the video as a total spoof) I have seen and heard equally baffling colour name psychology with the opposite
Read More
Traditional Painter is an invitation-only, nationwide network of independent businesses, with years of professional experience. Every member of our team guarantees a showroom-quality, hand painted finish for your kitchen, with exceptional customer service at every stage.
Our transparent pricing structure ensures unwavering quality and service for kitchens of every style or size.
If you would like to employ the services of your local recommended TP kitchen & furniture painter, please use the map widget below.
Basis of a TP recommendation | Kitchens | Furniture
Since day one we have been committed to sharing our hard earned knowledge with readers. In our case studies we openly explain how we prepare and paint kitchens and furniture. We also share decades of specialist decorating experience in TP blog articles in the hope that all DIY and trade decorators can take away and use our ideas to achieve better, more professional results.
Contact Paul at Traditional Painter for general enquiries
01604 767506
enquiries@traditionalpainter.com