Farrow and Ball primer failure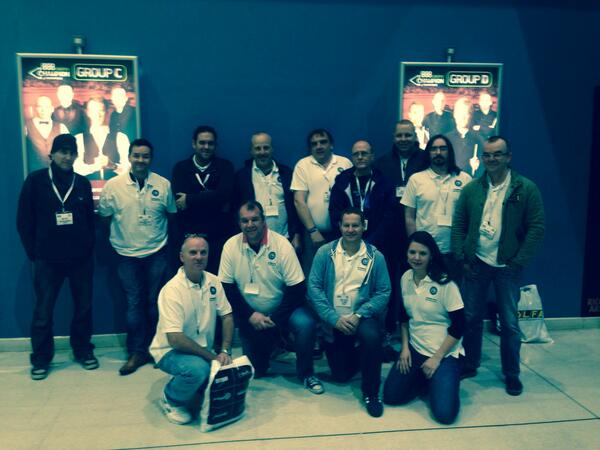 This is a glimpse behind the scenes of Traditional Painter. It doesn't matter how much experience you have, everyone has hiccups and annoying problems to solve, (another DIYer's Farrow and Ball primer failure for instance), and from time to time, just like all our readers, we need to tap into some expert advice.
The combined knowledge of the specialist kitchen painters behind Traditional Painter is a good starting point.
Another F&B primer failure
Martin Dunn, TP Staffordshire here!
I priced a job months ago to paper a kitchen and today finally got round to starting it. Last week the customer also asked me if I could look at her units when I was there.
She has a small limed oak kitchen which she had been trying to do herself- not very well, I'm afraid. She had taken advice, from who knows who, to use the full F and B system. So she sanded and cleaned down the units, then applied F and B primer/uc, which was to be followed by 2 coats of Estate Eggshell, exactly as she had been told to do.
Well what a pile of ****! You can scratch the primer/uc off with your nail, and it's been on a good two weeks.
So we have sanded back today to start again.
We then cleaned down and a coat of Zinsser Cover Stain was applied.
She is adamant that she wants F and B eggshell, even though I won't guarantee it, but I want to build up the coatings and don't want to use the F and B primer/uc.
So my question to Traditional Painter colleagues is, has anyone used other water-based primer/uc under Estate eggshell with success, or does the Estate eggshell only sit well on its own u/c?
Answers from TP colleagues:
Martin specialist kitchen painter in Worcestershire…
In my opinion (for what it's worth!), only use F&B undercoat. When I was using F&B for furniture, I used the exterior eggshell, as it's slightly harder wearing – must use the F&B primer with it, though.

Lately had to paint furniture in F&B… Finished with Polyvine Dead Flat Floor varnish; BEAUTIFUL!!!
Colin, specialist kitchen painter in Cornwall
…re Farrow and Ball, ask 20 painters, get 20 different answers. FWIW in the last month I've done two coats of F&B Estate eggshell over:

– Previous oil eggshell (with no primer, F&B said that was OK)

– Otex, though it cissed a bit.

– Johnstone's primer/ undercoat, which sucks the water out a bit fast, so Johnstone's Ultra would probably be better.

None of these was a disaster. Not sure I believe any particular primer makes much difference, apart from things like I've said above. There are paints I'd prefer to use, but it's not that bad, and tough when cured.

Relative humidity seems to make a big difference to tackiness next day.
Neil specialist kitchen painter in Wiltshire and Dorset
…have done a few this year. the last one was a nightmare – eggshell after 44 hrs it was still tacky, that was applied over a factory primed kitchen.

I have had better luck with it over 123+ but by far the best I have had was using it over Otex.

Customer wanted Little Greene oil, so that's why I used Otex, only to be told the next day she wanted F&B, and no matter how hard I tried, she would not change her mind. It flowed out nice and was dry enough to de-nib the next day, which is a first for me.
Mark Nash specialist kitchen painter for London
Relative humidity is very important to the curing of most paints or coatings. As a general rule anything at 70 percent RH and above will reduce curing times to a fairly high extent, too high a humidity restricts the solvents from evaporating, resulting in cissing, Otex with Feelings a good example that a few of us have experienced recently.

I check with weather pro when necessary, and act accordingly.

All tricky stuff. 88 percent RH, curing times can be doubled in these situations.

Many data sheets don't recommend applying their coatings above 70 percent.
Lee – kitchen furniture specialist in Newcastle
…moisture rating in the wood, the relative humidity in the room and the temperature. You'd be surprised how much the material changes especially coming in and out of the job, doors opening etc etc. the RH figure can go 50-80+% within minutes.

Also, wood near wet areas can be hugely different.
Mark Nash, and a few others
The recipe for success, Otex & Empire
Andy
…had a long chat today from a lady in Warwicks whose painter (on direct advice from F&B) degreased and sanded a lacquered oak kitchen then primed with the F&B primer on Friday. This morning, went to denib and primer is coming off.

F&B now say they didnt do enough prep and should have taken the coat back to bare timber. There you are, yet another user error story. Woman is livid, her painter is in tears and it is just another hands washing by the F&B brigade
So the conclusion is, erm,
1 – Over factory primed woodwork, apply a coat of the F&B primer u/c and finish with Estate eggshell
2 – On problem surfaces, definitely look at a specialist adhesion primer and stain blocker first – the appropriate Zinsser primers or Otex. You may be fine applying the Estate eggshell directy over them, or you may not.
3 – For belt and braces, and possibly the chance of some sympathy from Farrow and Ball if it goes wrong! after priming, always use the F&B primer u/c then the Estate eggshell.
4 – On previously painted surfaces which are in very good condition, with no obvious problems such as knots or flaking, sand thoroughly. (You could also apply Gloss Off or ESP for belt and braces adhesion) and then apply 2 or 3 coats of Estate eggshell. That should work.
All well and good conclusions, except the Inbox and phone calls indicate that even if you do follow F&B advice (not ours) and there is a problem, it WILL be your fault, not theirs!
They are really skating on thin ice, specifying their primer as a cure all, yet it is absolutely not a reliable problem solving primer. They do Aluminium leafing primer to prevent stains, but the main issue that keeps cropping up is adhesion. Until they acknowledge that other products can do a better job than their limited use primer undercoat, or up the ante on the specification of their own product line, this is a glimpse at a never ending saga of nonsense.
Farrow and ball wallpaper!
Just to get all matters F&B off our chest…
Martin Dunn continues. Well, this coming week, we were due to hang some Farrow and Ball wallpaper on a dining room in Staffordshire.
As you may know, Farrow and Ball paper is block printed and rather nice looking stuff. I received a phone call today from F and B, saying their wallpaper printing machine was broken and I won't be getting the paper.
So when will I get it? ask I.
Don't know, we will get round to your order in due course was their answer.
So, the job has had to be cancelled. I'm peed off and the customer's peed off.
Farrow and Ball? They couldn't give a monkeys. Now that's what I call service!
Lovely colour range though!
---
Any readers in trouble are also just an email or a forum post away from expert guidance from the Traditional Painter team, who have most aspects of the decorating trade covered. Failing that, we can turn to our associate suppliers, who tend to offer real problem-solving tech support, not platitudes or excuses.
---
We appreciate you taking the time to read this.

Please share it on Twitter, Facebook, or print it out for reference. Thanks.
---
3 comments to "Farrow and Ball primer failure"
martin dunn November 26th, 2013 at 18:39


---

in the end we went with the following;
1 coat zinsser coverstain.
1 coat johnstones ultra primer (tinted by ourselves to the top colour).
2 top coats of farrow & ball estate eggshell.

All dried overnight and was able to be de-nibbed the following day.
Top coats look great once finished and the customer has been given instructions to treat with care for the next 3 weeks or so to let it cure properly.

Lets hope all is well.

Charles Budd November 27th, 2013 at 08:09


---

I think it's awful when some of the best decorators in the country can't guarantee results from one of the most popular 'premium' paints on the market!

Very interesting snippets about relative humidity. I've known problems with paint drying inside when it's raining outside, but hadn't thought about it further than that. Has anyone on here used a dehumidifier in such situations? I'd guess that using fans wouldn't help much – as you're just moving moist air about – or am I wrong?

Andy Crichton November 27th, 2013 at 08:30


---

Its only the problem surface scenario where you should be careful about what you can promise with the F&B system. On easy work surfaces, the results will be fine (famous last words!). I think what is galling is that we, or any conscientious decorator would jump right in to try and rectify an issue, lets just say that some manufacturers take a less direct approach to backing their product.
Please ask a question or leave a comment